Cancer and Infections:
Is there any way to prevent them?
Almost 17 % of all cancers are caused by biological agents, majority of them by viruses (12%) followed by bacterial infections.
WHO defines biological agents causing cancer as-
1. Direct carcinogens
Human papilloma virus family,
Human T-cell lymphotropic virus type 1 (HTLV-1)
Epstein-Barr virus (EBV)
Kaposi sarcoma- associated herpes virus (KSHV)
2. Indirect carcinogens
Hepatitis C Virus
Hepatitis B Virus
Human Immunodeficiency Virus
Helicobacter Pylori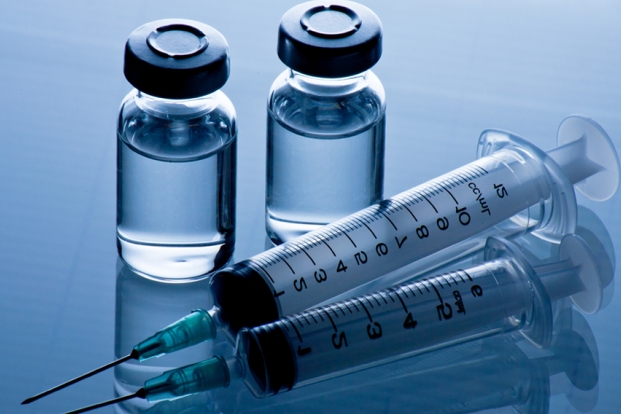 What we can do to prevent from these dreadful biological carcinogenic agents?
Despite all the research and development in the field of microbiology and understanding of immune system, we haven't developed many of the vaccines for prevention of cancer in normal individuals.
Only two vaccines have been approved by WHO and FDA and are included in the NCCN guidelines for cancer prevention, as of now.
HPV (human papilloma virus), causative agent for almost all of cervical cancers (>90%), specially the strain HPV-16 and HPV-18, ano-genital cancers in both males and females, like carcinoma Uvula, Vagina in females and carcinoma penis in males. It is associated with various oro-phrayngeal carcinomas, namely cancers of oral cavity, oro-pharynx, larynx and even in some cases of carcinoma esophagus. The incidence of HPV associated oro-pharyngeal carcinoma have risen in recent years due to changing sexual preferences and practices, especially in young people who are non-smokers.
Recommendations
HPV vaccines
Female 9 -26 years
Male 9-21 years
Age <15 only two doses, whereas in age > 15 years three doses, recommended.
Booster dose – not recommended before 5 years.
Best before the start of sexual activity in both males and females.
Once infected with HPV, vaccination is of little use if any.
The HPV vaccine does not substitute for routine cancer screening program according to recommended screening guidelines.
Another biological agent which is directly responsible for cancer in liver is hepatitis b virus (HBV).
Hepatitis B is a liver disease caused by the Hepatitis B virus (HBV). It ranges in severity from a mild illness, lasting a few weeks (acute), to a serious long-term (chronic) illness that can lead to liver disease or liver cancer.
Hepatitis vaccine
Recommendation –
Vaccination at birth or any time thereafter. Best if vaccinated before the age of 18.
Three doses
First shot –At the time of birth
Second shot 01 month thereafter
Third shot 04 month after the first shot
For Adults two shot vaccine have been recently approved by FDA, US. Heplisav-B , two doses, one month apart.
Vaccination doesn't mean the patient is protected from getting Liver cancer all together because liver cancer is caused by various other causative agents, namely alcohol, hepatitis C infection, chronic liver disorders causing cirrhosis.
Side effects of vaccination
These include dizziness, feeling faint, headache, fever, and redness, tenderness, or warmth at the place of injection.