1)Female condoms are fun for foreplay
Putting in a female condom can be a sensual way to set the mood. Rubbing the inner ring surrounding your vulva and clitoris during the insertion process can add some additional arousal which can be a big turn-on for your partner too. And because female condoms are made of non-latex nitrile (synthetic rubber), they warm up with your body temperature.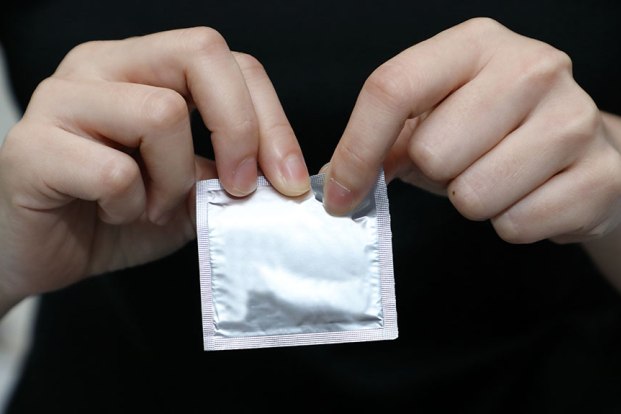 2) Female condoms increase pleasure for both partners during sex
During vaginal sex the female condom's outer ring rubs against the clitoris while the inner ring stimulates the head of the penis. The female condom is extremely wide and pre-lubricated, which few guys say feels better.
3) Female condoms provide double protection from STIs and pregnancy
Female condoms prevent both pregnancy and STIs and allow women to be in the driver's seat when it comes to their sexual health. Few women report boosted self-esteem when they use female condoms, which can increase comfort and enhance sex. You can put the female condom up to eight hours before getting it on, so there's no need to ask a partner to put on a condom in the heat of the moment.
4) Female condoms aren't just for vaginal sex
In addition to vaginal sex, you can use the female condom during anal sex as a great option for STI prevention. Few people suggested removing the inner ring before insertion. Don't forget that both water- and silicone-based lubes are safe to use with it!
5) Insertion doesn't have to be awkward
Standing up, lying down, squatting, sitting… no, we're not talking about sex positions. These are just some of the ways that you can insert the female condom.