The only way to beat cancer is to accept the reality, embrace the pain and find the courage to move forward, one day at a time. Don't let life during cancer be a regret about the way you lived before cancer. Let it be a dream about the way you will live life after cancer. Surviving doesn't just mean staying alive, it means living to your full potential. Cancer diagnosis gives a new perspective to life. Seek confidence for when you are in doubt , have faith so that you can believe, courage to know yourself, patience to accept the truth and love to complete life.
Be a Fighter, Not a Quitter: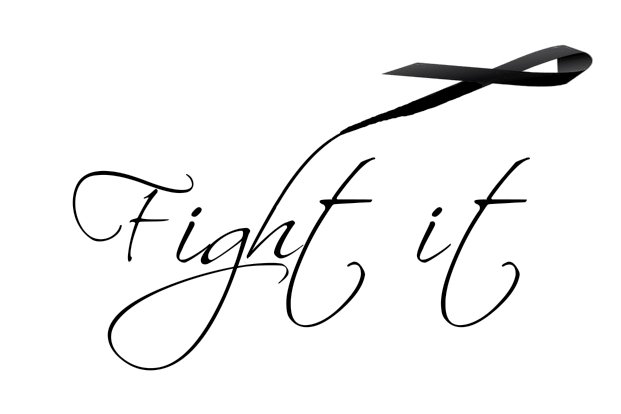 Let cancer know that it messed up with the wrong person. Because God can turn a mess into a message, a test into a testimony, a trial into a triumph, a victim into a victory. Strength is born in the deep silence of long suffering hearts, not amidst joy. The ultimate measure of a man is not where he stands in the moments of comfort and inconvenience, but where he stands at the time of challenge and controversy. Remember that scars are tattoos with better stories.
So wake up each day and seize the moment dearie!! Sometimes you have to go through things and not around them. Fight the fight! And stay strong! Strike off a few things off your bucket list every few days and achieve whatever you want to do. Run marathon, write books, encourage people, join some noble cause, learn swimming,go sky diving. Fulfill all your dreams.
Identify Your Well Wishers:
When everything goes to hell, the people who stand by you without flinching, they are your family. Stick with them. Identify people who bring negative thoughts in your life, kick them out of your life and raise the rent. It's a matter of life dude ! Quit negative thoughts and live with dignity. Remind yourself everyday:" No issues today. I am in my awesome bubble and negative people are not allowed inside"
I just wish for you," Comfort on difficult days, smiles when sadness intrudes, rainbows to follow the clouds, confidence for when you are in doubt, faith so that you can believe, courage to know yourself, patience to accept the truth, laughter to fill your lips, sunshine to warm your heart, gentle hugs when spirits sag, and love to complete your life."
You can be changed by what happened to you but just refuse to be reduced by it. Keep your chin up, head and strength high. When it rains look for rainbows and when its dark, look for stars. Just remember "Cancer is not a death sentence, but rather its a life sentence as it pushes one to live." So start fearing and start living .
Be more awesome than last year!