Surgery is considered the primary treatment for Breast Cancer, with many early stage patients being cured with it alone. There are a number of aspects that are to be kept in mind before opting for the same.
Choosing the type of surgery:
Before any operation, your surgeon will talk to you about shich type of surgery is most appropriate in your case. The type of the surgery depends on:
The size of the cancer in your breast
The site of the cancer
Whether there is a single lump or it is multi centric (as the mammogram suggests)
Whether it has spread to other parts of the body
Your personal wishes and feelings
In some situations you may be offered a choice of treatment. You may need to have:
The whole breast removed ( Modified Radical Mastectomy) with or without reconstruction
Only the lump or the area of the cancer to be removed (Lumpectomy or wide local excision)
A new technique that combines principles of plastic surgery and cancer surgery called- Onco Plastic Surgery is also recommended.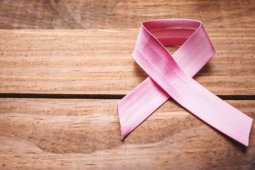 Surgery to conserve the breasts:
If a patient opts for breast conserving surgery, she will need to take post operative radiotherapy for the remaining breast tissue. Radiotherapy will aim at treating any microscopic cancer cells that may still be in the breast tissue and minimize the risk of breast cancer recurrence. With consultation from your Cancer – Surgeon the option can be discussed.
Surgery to remove the whole breast:
Some women need to have the whole breasts removed (Mastectomy). It is required when you have multiple cancer areas in the breast. In this case the surgeon will discuss the possibility of reconstruction with the patient. In Breast Reconstruction the surgeon will create a new breast shape. It can be done immediately after surgery or at a later stage. Different techniques are used for the same – Silicon Implants, Silicone Implants, or free tissue transfers by using the skin and fat from the abdominal wall. A free flap gives the best texture, shape and tolerates post operative radiation as well.
Patient comfort is most important:
For a lady to lose her breasts or to opt for reconstruction is a difficult choice. They are a part of her body that is also synonymous to her motherhood. The surgeon has to pay attention to the psychological aspect of the patient. As a patient feel free to talk about your discomfort and issues to your doctor. It is alright to share your feelings. Sharing your insight helps the doctor understand your view point and also strengthens your bond with him.
Follow us on:-
Facebook- #YesMamm
Twitter- #YesMamm
Upcoming Events-#YesMamm