Cancer is not a death sentence. Cure rates continue to improve as new medicines and treatment modalities are discovered. Some types of cancer have better prognoses (outlooks) than others, but overall, people with cancer are living longer than ever before.
Doctors can't work miracles, hope can:
Doctors cannot predict how long a person will live. They can only make an educated guess based on what they've seen in other patients in similar situations. Even when a person's outlook is poor, encouraging test results, new research discoveries, and treatments that can help control the disease can give hope. Love and support can also provide hope and improve quality of life.
Take cancer positively:
Regardless of the prognosis, this time is a chance to do things you've always wanted to do and spend quality time with family and friends. A cancer diagnosis affects not only you, but also your family and friends. You may feel scared, uncertain, or angry about the unwanted changes cancer will bring to your life and theirs. This is especially true when your doctor first tells you that you have cancer. It's not uncommon for people to shut down mentally once they hear the word "cancer." There's nothing fair about cancer and no one deserves it. People facing cancer often find themselves facing the possibility of their own death which remains the main cause of distress.
Cancer & Stress: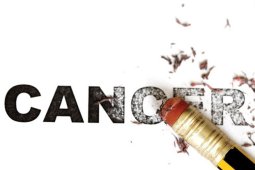 With the stress cancer causes, it's important that you take care of yourself – the whole person – not just the cancer. A cancer diagnosis is hard to take and having cancer is not easy. No two people with cancer are alike – just as no two friends or family members are alike. Everyone has their own way of coping with cancer. Keep the focus on what you can do rather than what you can't. Lead an active life and have a sense of purpose. These things help most people cope with cancer. Meditation and relaxation training can help with anxiety and symptom control. Taking on a new and challenging activity can give you a sense of accomplishment, and can further help reduce stress, too.