Chronic kidney disease (CKD) is a condition characterised by gradual loss of kidney function over time. If kidney disease remains undetected the wastes can build in high levels in your blood. One can develop complications like high blood pressure, anaemia, weak bones, loss of diet and nerve damage. Hence early detection and treatment is essential.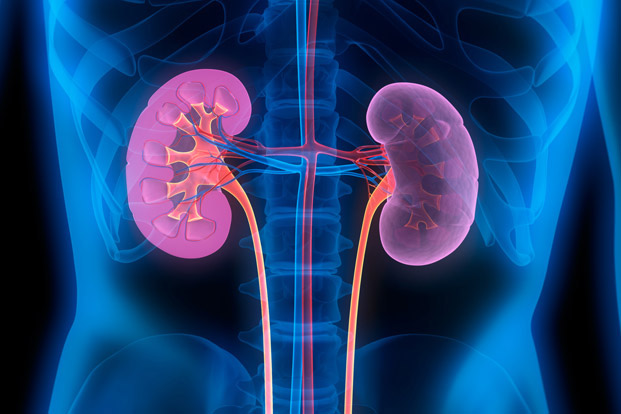 Causes of CKD:
The two main causes of CKD are- High blood pressure and diabetes. Hence people who already have the same are more likely than the others to develop kidney disease.
Other conditions are:
Diseases that cause inflammation, cyst formation in and around the kidneys
Malformations in the mother's womb
Diseases that affect the immune system
Obstructions caused due to kidney stones, tumours or enlarged prostate gland
Urinary infections
Symptoms of CKD:
Most people may not have severe symptoms until their kidney disease is advanced. However its essential to notice minor changes in the body. Some of the signs and symptoms suggesting CKD are:
Tiredness, loss of energy and concentration issues
Loss of appetite
Insomnia, trouble sleeping
Muscle cramps at night along with swelling in ankles and feet
Puffiness around the eyes – especially during morning
Dry and itchy skin
Excess urination
If you any of the above mentioned symptoms, even in moderation, you should consult a doctor immediately and opt for a preventive health check up.
Screening for CKD:
Your doctor can detect CKD by just prescribing simple tests – Blood Sugar test, Micro albumin, Urea test, Serum Creatinine & eGFR. Even if you get the same from a local path lab, it's essential that a Nephrologists reviews the same. Self medication is not recommended.
Treatment for CKD:
Dialysis and medical management: Post diagnosis of CKD, doctors recommends dialysis- a method to filter your blood, when your kidneys can't do the same. Dialysis is a safe procedure through which you can remove the extra wastes, salt and water. The procedure also helps control your blood pressure.
Kidney Transplant: When the doctors clinically conclude that the patient's kidneys are no longer functioning and dialysis is also not a viable option, and then kidney transplant is recommended. Through the procedure anew kidney replaces the old one. The same is obtained through a donor or next of kin.
For More Information Please Contact:
Dr. P.N. Gupta
Sr. Consultant Nephrology and Transplant Physiscian
Paras Hospitals,
Sushant Lok,
Gurgaon