Asthma is a chronic inflammatory airway disease. It is characterized by obstruction, hyperinflation, mucussecretion that's leads to mucus plug formation, limitation of airflow.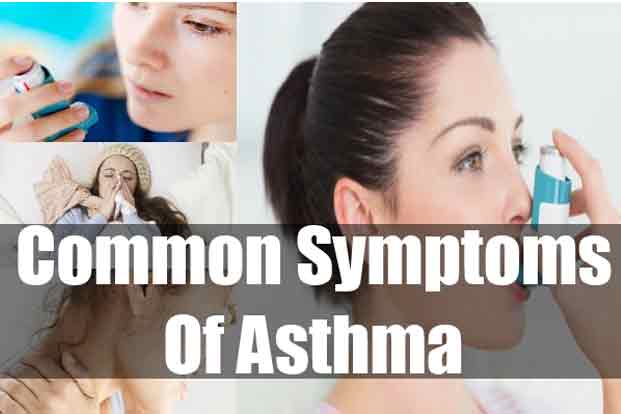 Signs and Symptoms associated with Asthma:
Recurring episodes of cough
Chest tightness
Breathlessness and wheezing
Symptoms of asthma occur at night or in early morning, vary over time and in intensity
Triggers Causing Asthma or Attacks:
Triggers of asthmatic attack can be dueto a number of reasons. Following are few common reasons:
Viral infections
Exercise
Allergen exposure
Changes with weather
Laughter
Irritant such as smoke or strong smells
Car exhaust fumes
Increased air level of respirable particles like so2, no2, and ozone
Exposure to aspirin , nonsteroidal anti-inflammatory drugs or dyes.
Occupational asthma is triggered by different substances in the workplace and may occur weeks to years after initial exposure and sensitization.
Understanding Wheezing in Asthma:
Widespread, polyphonic high pitchedwheezes are commonly heard in asthma or during asthmatic attacks.Expiratory wheeze is heard with mild broncho-constriction.Inspiratory wheeze is heard in severe broncho-constriction. Pleasenote that the symptom of wheezing is not just typical to asthma itcan be also be produced in other diseases like tuberculosis , copd ,cardiac asthma , allergic bronchopulmonary aspergillosis ,eosinopphilic pneumonias etc.
Types of Asthma based on its causative factors:
Gastric asthma-: Worsening of asthma after meals or breathlessness occurring only after meals is due to gastro-oesophageal reflux.
Episodic asthma-: Patient has no respiratory symptoms between episodes of asthma.
Exercise induced asthma-: Asthma is induced by exercise.
Acute severe asthma (status asthmaticus)-: It is a medical emergency patient is hypoxic and cyanosed due to severe bronchospasm. It is characterized by tachypnoea(respiratory rate more than 30/minute) , tachycardia(pulse rate more than 130/minute) , sweating , altered level of consciousness , and an inspiration-expiration ratio of 1:3 or 1:4.
Mild asthma-:Breathlessness only with activity PEF>70% predicted or personal best
Moderate asthma-:Breathlessness interferes with limits of usual activity PEF<40-69% predicted or personal best
Severe asthma-:Breathlessness at rest interferes with conversation PEF<40% predicted or personal best
Aspects that constitute a life threatening asthmatic attack :
Life threatening asthmatic attack can be defined as an episode inwhich a person is too breathless to speak and the person is alsoprofusely sweating. Such episodes are termed as life threatening dueto the following complications:
Central cyanosis
Patient cannot speake
Confusion and altered consciousness
Bradycardia
Silent chest
Severe hypoxaemia
Unrecordable peak flow
In such cases it is best recommendedthat the patient rushes to a hospital and consults a pulmonologist atthe earliest.
Save
Save