Diabetes is a significant endocrine problem in patients of b-thalassemia major. The prevalence of diabetes mellitus ranges from 6.45% to 14.1%. Iron overload due to frequent need of blood transfusions leads to decreased insulin secretion with impairment of glucose tolerance in these patients. As life expectancy in patients with thalassemia rises, diabetic complications are more commonly seen. A significant number of patients also have other endocrinopathies (86% hypogonadism, 23% hypoparathyroidism, 18% hypothyroidism).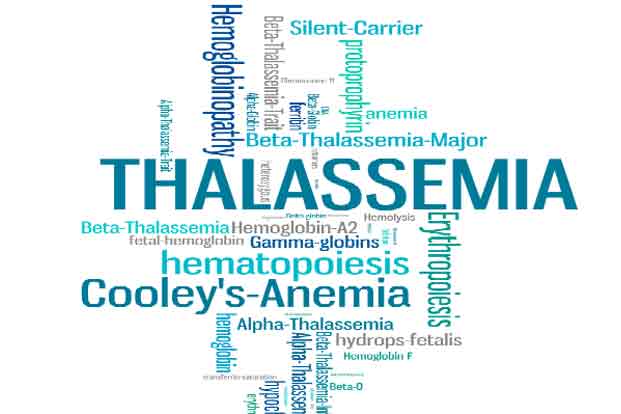 Recommendations For Patients With B-Thalassemia Major:
Get screened for diabetes & opt for iron chelation therapy : Patients with b-thalassemia major should be periodically screened for diabetes and adequate iron chelation therapy with healthy lifestyle is the best measure to prevent the onset of diabetes and can revert blood glucose levels to normal in early stages.
Check blood glucose levels & heart risk: The key objectives of managing diabetes are good blood glucose control, prevention of complications and cardio vascular risk reduction. Once diabetes develops, some oral antidiabetic drugs can be used but for the many patients with thalassaemia who are insulin deficient, insulin is the mainstay of treatment.
Mange your diabetes well : Managing diabetes is one of the greatest challenges that a person with thalassaemia can face. Training people to self-manage their diabetes and providing support from specialist teams working together are critical for excellent diabetes control. Only then we will see people with thalassaemia and diabetes achieving a long and healthy life.
Consult specialists for your condition:
Awareness about thalassemia and its related issues is a concern. Patients need to understand that they are suffering from a rare and complicated blood disorder that needs multi specialty care & attention. Hence it is essential for them to get diagnosed early, get aware of their disease and opt for the preventive aspects to be healthy. It is also important to consult the best specialist. Their primary doctor should be a haematologist and the treatment has to be supported by a gastroenterologist, cardiologist and an endocrinologist. Self medication is not at all recommended and should be avoided at all times.