Among gynecological cancers ovarian cancer is 2nd most common cancer. Epithelial ovarian cancer accounts for nearly 95% of all these cancers. Ovarian cancer is very difficult to diagnose at an early stage, therefore, most are the patients are diagnosed at an advanced stage. For the initial evaluation, histology confirmation of the diagnosis, surgical staging, and aggressive surgical debulking is done as treatment of this disease. In most cases, surgery for this type of cancer is followed by chemotherapy.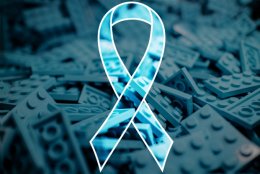 What causes Ovarian Cancer?
The cancer cells in the ovary are thought to be derived from malignant transformation of the epithelium of the ovarian surface, peritoneum or fallopian tube.
Pathogenesis includes repeated ovulation with trauma, increased oestrogen concentration high androgen concentration and stromal hyperactivity. EOC'S can be of serous type (75%), mucinous type, endometroid type, and clear cell carcinoma and Brenner tumors.
How is Ovarian Cancer treated?
Surgery is considered the mainstay of treatment. The surgery includes radical procedures involving Hysterectomy with removal of ovaries and fallopian tubes, omentum and any other sites of disease amenable to removal. Goal of surgery is to reduce the tumor burden to no visible disease. The patient is required to undergo chemotherapy in intravenous form in stage I & II. In advanced stage patient requires intraperitoneal chemotherapy known as HIPEC along with IV chemotherapy.
What are the risk factors responsible for Ovarian Cancer?
Other than age factor, the strongest risk factor for ovarian cancer is a family history of the disease. It is seen that almost 5% to 10% of all epithelial ovarian cancers results from a hereditary predisposition. The average age for ovarian cancers thought to be familial in origin is significantly lower, up to 10 years, than that of ovarian cancer in the general population.
How can we prevent Ovarian Cancer?
Risk reduction is by oral contraceptives. It should be strongly considered as a method of birth control, particularly in women believed to be at increased risk and in the cases of genetic predisposition to ovarian cancer, prophylactic salphingooophorectomy should be considered.