FREQUENTLY ASKED QUESTIONS ABOUT BREAST CANCER
Is Mastectomy the only option?
Mastectomy, which is the complete removal of the affected breast is one of the surgical options. If the cancer is detected in the early stages, Breast Conservation Surgery and Breast Oncoplasty can be done. In these surgeries, the tumour is removed completely, and the remaining breast tissue is preserved and remodeled.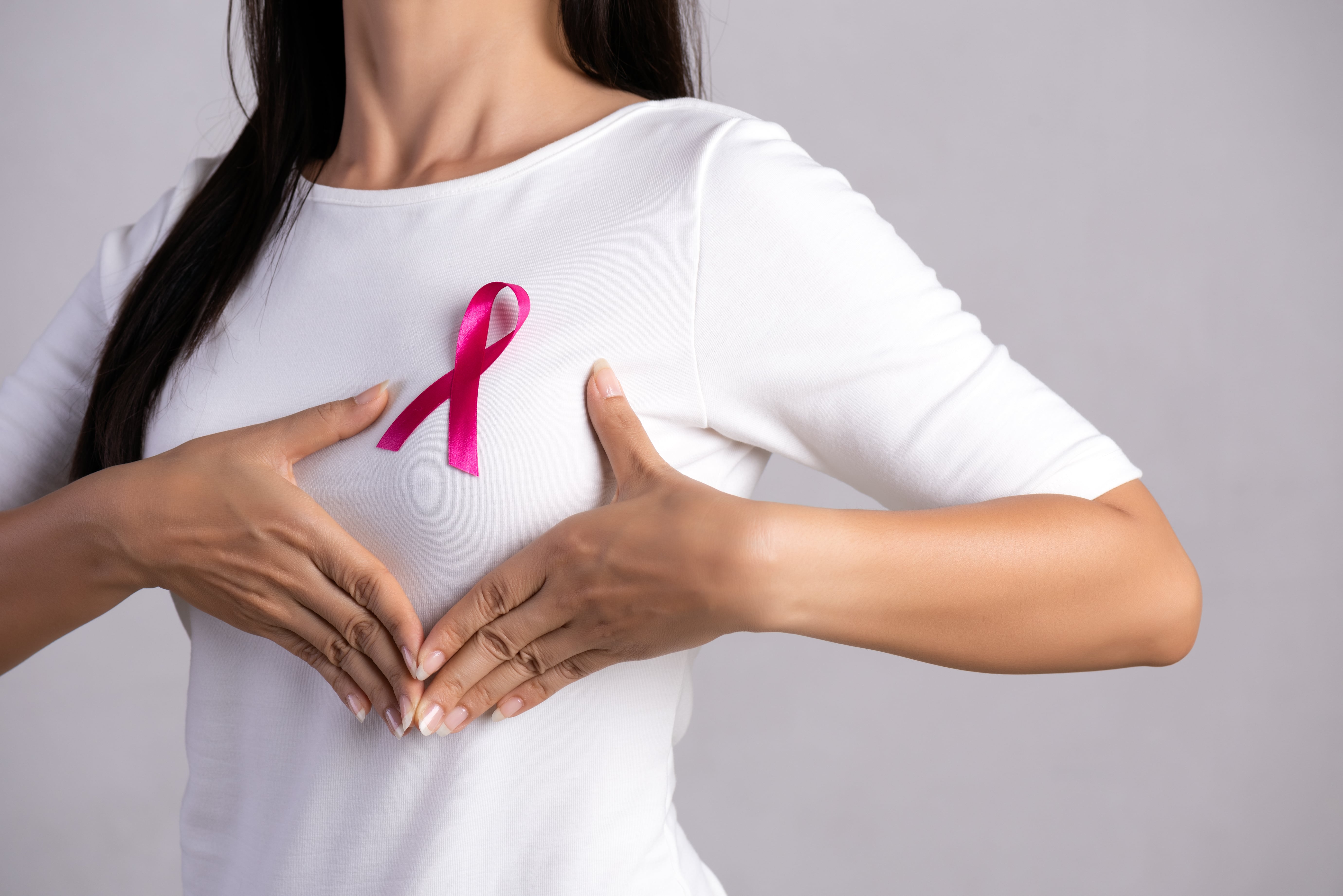 What is Inflammatory Breast Cancer?
Inflammatory breast cancer is an advanced type of breast cancer, in which cancer cells invade breast skin. It presents itself as redness and swelling of affected breast skin which resembles 'orange peel'. This type of cancer might not present with a breast lump and requires aggressive treatment.
Can we do anything to prevent hair loss during chemotherapy?
No treatment exists that can guarantee your hair won't fall during chemotherapy. However, this hair loss is temporary and patients regain hair growth after completion of chemotherapy. Several treatments have been investigated as possible ways to prevent hair loss, but none has been absolutely effective, including Scalp cooling caps and applying minoxidil.
If I have breast cancer will my child also have it?
Only 15-20% of breast cancer are familial or hereditary. If a patient is diagnosed with breast cancer, their risk of having a genetic predisposition can be estimated by genetic counseling followed by genetic testing. If it is tested positive, there is a 50% chance of transferring the cancer-causing gene to the child, daughter, or son.
What are the chances of cancer spreading to others?
Cancer is NOT contagious. There is no evidence that close contact or things like touching, sharing meals, living together, or breathing the same air can spread cancer from one person to another.
What are the different options for surgery in breast cancer?
Surgical options for breast cancer patients are Breast Conservation Surgery and Breast Oncoplasty that can be done in the early stages. Modified Radical Mastectomy involves complete removal of the affected breast and can be combined with Breast Reconstruction procedures. Any breast cancer surgery is incomplete without Axillary Staging Surgery which includes Sentinel Lymph node Biopsy, Low Axillary Sampling, and Axillary Dissection.
What is the major cause of breast cancer?
Unfortunately, medicine does not know the cause of breast cancer but there are evidences that suggest certain risk factors like female gender, increasing age, genetic factors(faulty genes), hormonal factors(exposure to estrogen and progesterone), history of the previous radiotherapy to the chest wall, breast density and lifestyle factors like obesity, stress, smoking and alcohol consumption.
What are the possible actions one can take to stay away from breast cancer?
Preventive measures include avoiding risk factors like obesity, stress, smoking, and alcohol. Maintaining healthy body weight, regular exercises, and a balanced diet. Breastfeeding has shown protective benefits against breast cancer.
Most importantly, Self Breast Examination and Breast Screening are proven for early detection and hence better chances of cure.
Why is second opinion important in cancer treatment?
For the treatment of any type of cancer, the first shot of treatment is the best shot. Hence, no hurried decision-making should be done. It is imperative to take out time to understand the disease, treatment options available, and course of treatment. Do not hesitate to ask questions to your doctor or take a second opinion from another doctor, which is far better than searching for answers on the internet.
Will breast cancer affect my ability to have a baby?
Breast cancer treatment usually involves cytotoxic medicines(chemotherapy) and hormonal medicines, which do not allow childbearing during the course of treatment. After completion of treatment, patients might resume their normal reproductive cycles depending upon the age at diagnosis. Talk to your doctor before starting the treatment about fertility preservation methods if your family is not complete.
How can we detect breast cancer?
Breast cancer screening is done for early detection which includes clinical breast examination, mammography with/without ultrasound breast. As per guidelines, all women above 40 years of age should undergo breast screening once a year.
How to keep our breasts healthy during our daily routine?
Breast health tips-
Wear good breast support
Self-breast examination monthly
Timely pregnancy and -Breastfeeding
Healthy weight and exercise or Yoga
Balanced diet
Avoid smoking and alcohol
De-stress
Breast screening annually