By Dr. Shankar Narang
Healthcare Technology has brought several innovative changes in the medicine and healthcare industry over the past few years. Patients are now able to have minimally invasive procedures, better and more accessible treatment, access to their medical records, virtual consultations, and more. Mobile technology such as apps, smartwatches, and Fitbits also enable patients to have a better record of their own health.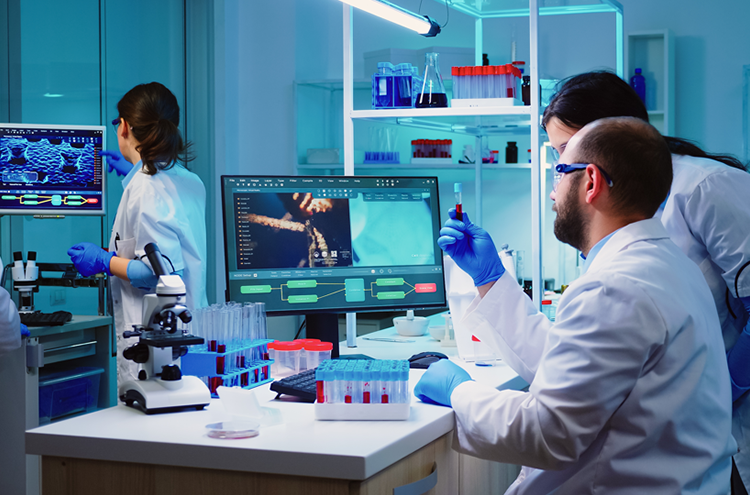 The biggest changes in the healthcare industry that have come out as a consequence of new technology are:
Digitised Health Records – Before health records would be huge files kept in a big room of one hospital, painstakingly accessed by the hospital staff whenever a patient came for a check-up. If the patient decided to visit another hospital, there would be no record of their illnesses. Everything would have to be stated again. Now, with digital health records, information can be accessed by the staff or by patients at any time and anywhere. Healthcare professions at a new hospital can access them as well, helping them make better and more informed decisions about the patient's illness and treatment.
Minimally Invasive Procedures – Minimally invasive procedures have substantial benefits over traditional surgery techniques including less pain, smaller incisions, no scars, less blood loss, lower chances of any complications, and a shorter hospital stay. The rapid growth in using minimally invasive technology has been possible due to advancements in technology that solve the clinical and technical challenges associated with minimally invasive techniques.
Mobile Technology and Apps – One of the biggest healthcare technology trends in 2021 and 2022 is one that has been around for some time and will continue to hold importance in healthcare – apps! People use apps for all aspects of monitoring, including their daily exercise, steps, how much food they've eaten, and more. This healthcare trend has inspired people to take much better care of their health by themselves, lowering their chances of contracting illnesses.
Virtual Consultations – Virtual consultations are likely to be one of the biggest healthcare technology trends in 2021 as people opt to speak to a doctor over the phone or over video calls due to COVID 19. It is also likely that telemedicine is the future of healthcare, as both patients and doctors realise the convenience of meeting virtually rather than travelling several kilometers and then sitting in the waiting room, waiting for your turn.
Telemedicine – Telemedicine refers to the remote delivery of healthcare services in which a physician from one location can treat patients from a distance using the internet or text messages. Given social distancing, this is one innovation that will endure in the future of healthcare post COVID 19.
Chatbots – Chatbots are another branch of AI that is commonly used to help customers. However, as a healthcare technology trend, its convenience and ease have made it a staple and it seems to be here to stay. In fact, many consultations on 1mg are done by an AI doctor! They have been found to be as accurate as a panel of six doctors with different levels of expertise in a field.
3D Printing – While you may not reap the benefits of 3D printing daily, it has become a healthcare staple. The possibilities of what all can be printed are endless but include prosthetics, biotissue, and even artificial blood vessels. Though it still is a new field, this is one trend that already has and will continue to revolutionise the field.
Overall, healthcare technology will also make things much more efficient. Things like digital dashboards can help appointments, schedules, and contacts more effectively. Along with digital records, inventory management and simplifying the process of seeing a doctor for patients so they don't have to spend hours waiting in a room or wait for weeks to get an appointment with a certain doctor.
For more on how healthcare technology will change the future of healthcare and the future of healthcare post COVID 19, check out our other blogs.