According to World Health Organization (WHO), nearly seven lakh people die due to cancer each year, making it the second most leading cause of death in the India. The surprising statistic is that only 10 lakh (one million) new cancer cases are diagnosed every year. It is clear that early diagnosis and treatment of cancer not only cost-effective benefit but also increases survival. High risk population also gets benefited with longevity due to periodic screening. However, most of people undergo health check-up only when they come across a problem in their health condition. A few of some conscious people live a life of awareness and monitor their health issue on a regular and periodic basis.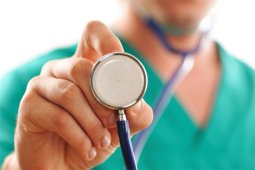 A big question mark in our mind is –
Are health check-ups necessary even when an individual is healthy?
Undoubtedly—Yes, they are!
From the moment we are born, and even before, we undergo a variety of tests to ensure we are on the right track to good health. As we get older, many of us become more vulnerable to illness. In order to reduce this risk, a number of health checks or screening tests are recommended at different stages of our lives.
Keeping on track of your health starts with you. Establishing good healthy habits early means you may enjoy a longer, healthier, happier life. And by going through recommended health checks at a relevant time, you can work with your healthcare team to improve your chances of preventing health problems throughout your life.
There are several benefits of regular and periodic health check-ups:
Prevention from dreaded diseases like cancer.
Updating your medical history and examining your health issues
Performing tests if required
A follow up of any problems identified
Advice and information on how to improve your health.
Health check-ups are necessary especially for people with risk factors of different health problems specially cancer like Breast, Prostate, Lung, Oral cavity, colon cancer, etc.
It can also help in early detection and treatment of a health disorder especially cancers.
It also gives an opportunity to get interaction with health care providers and appropriate solution of your health-related queries by medical experts.
There are a number of health checks recommended at different stages of life.
So, plan your health check-up today with your regular healthcare provider.