A Kidney Transplant is a surgical procedure in which a healthy kidney from a donor is placed into another person whose kidneys have stopped functioning. Kidney Transplant is performed when a patient has severe Chronic Kidney Disease (Renal Failure) that cannot be reversed by another treatment method. It is the best way to treat Kidney failure or End-Stage Renal Disease (ESRD). The benefits of a successful Kidney Transplant are many. Patients can return to a normal lifestyle, and those who were dependent upon dialysis can enjoy normal life. Over the years, the number of successful transplants have continued to grow.
The Transplanted Kidney provides enough Kidney function; remember some people are born with only one Kidney and do not develop problems and both donor and recipient enjoy a normal life!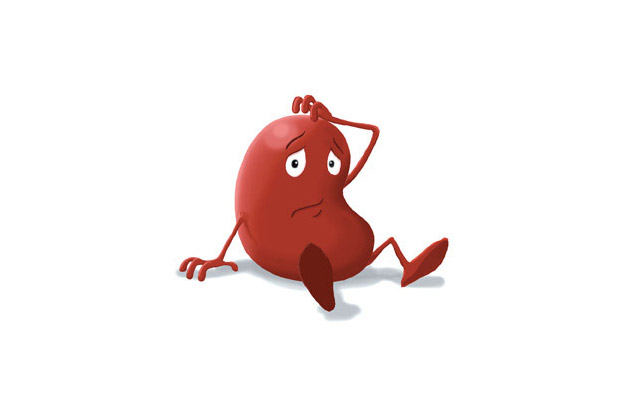 The success rate of Kidney Transplant is India is excellent. It is considered to be the best treatment for most patients with Kidney Failure, as 10 year survival after Kidney Transplant is 75- 80% as compared to about 15-20% with any form of dialysis.
Who can get a Kidney Transplant?
Talk to your doctor if you think you might want to get a kidney transplant. Your doctor can help you decide if a transplant is right for you. The team of doctors and the transplant team will review your tests, check your lung and heart function and find the closest donor match-living or deceased. Depending on the above mentioned and thorough analysis of your present renal function, kidney transplant shall be recommended. There are a few legal aspects that the hospital staff and the transplant committee will explain and ensure compliance for.
How long will it take to get a transplant?
Depending on the situation of your kidneys, your body condition to accept the new organ and the availability of the donor the kidney transplant procedure can be planned. Your name can also be placed in the hospital transplant registry.
What kind of donor transplants can be done?
Related Living Donor – Related living donors are healthy blood relatives of Transplant candidates.
They can be brother, sister, parent, grand-father, grand-mother, grand-son, grand-daughter and spouse.
Unrelated Living Donor – Unrelated living donors are healthy near relatives of Transplant candidates. They can be cousin brother, cousin sister, paternal uncle & aunt, maternal uncle & aunt.
Blood Type Incompatible – Blood Type Incompatible Donation occurs when a Transplant candidate receives a Kidney from a living donor with a different blood type.
Cadaver Donor or Non Living Donors – Victims of Brain Death, usually the result of accident or a stroke, through their own choice or their family's choice can also be donors.
What is the cost of the Kidney Transplant?
Paras Hospitals, Gurgaon offers the most inexpensive and affordable package for Kidney Transplant in this region. The procedure includes a range of medical, diagnostic and radiology examinations. The transplant team of reputed nephrologists, urologists, technical staff, nurses and rehabilitative physicians ensure that the best care is delivered.