Cancer is one of the main public health issues in the world. Breast cancer is one of the most common causes of mortality in women. The association between the use of oral contraceptive pills and breast cancer is controversial and the main issue in public health. Some findings have shown taking these pills do not have a significant effect in increasing the risk of breast cancer, while others have confirmed the carcinogenic effect of these products.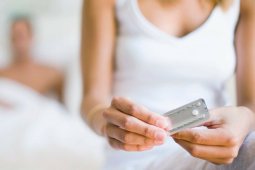 Types of Oral Contraceptive Pills:
We know that there are two main types of pills:
The combined contraceptive pills, that contains the female hormone estrogen and progesterone
The minipill, which contains progesterone only
The most commonly used pill is the combined pill (90% cases). So, most of the studies are done on combined pills and not on progesterone only pills that is minipill.
Factors on which Breast Cancer Risk depends:
A woman's risk of developing breast cancer depends on several factors which include:
Breast tissue to be exposed to higher level of hormones for longer period of time, such as
Beginning menstruation at an early age
Experiencing menopause at late age
Late age at first pregnancy
Not having children at all
Other Factors include
Obesity
Family History of breast cancer
Having BRCAI and BRCA2 gene
Older age group compared to young women
Oral Contraceptive Pills increase the Breast Cancer Risk:
Most of the studies show that consumption of oral contraceptive pills (OCP) increases the risk of breast cancer by up to 1.52 times. This higher risk starts to drop once again a woman stops using it.
About 10 years after stopping OCP, her risk disappears totally. In addition, breast cancer diagnosed in women who had stopped using pills for 10 years or more were less advanced than breast cancer in women who have not used the pills. However, the modern OCP contains a lower dose of hormone estrogen and progesterone and is found to have a lower risk of breast cancer compared to high dose pills which were used previously.