Life expectancy in prostate cancer depends on many factors. These are stage gleason score, histological type and treatment modality. Stage at which prostate cancer is diagnosed is very important. The stage of diagnosis also depends on cancer stage. Surgery and radiotherapy as treatment modalities can be looked into as per the cancer stage and type – malignant or benign. Usually prostate cancer is localized and hence this makes the same easier to treat.
Know about Prostate Cancer:
Prostate cancer, unlike other cancers has slow progression, so with appropriate modality of treatment survival is better. Prostate cancer is the most common cancer in men. About 1 in 7 men will be diagnosed with prostate cancer in his lifetime. Prostate cancer is the development of cancer in the prostate, a gland in the male reproductive.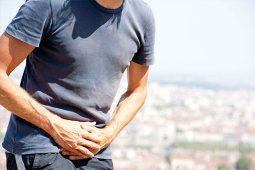 Screening tests for Prostate Cancer:
So, prostate cancer screening for a target population is advisable. For early defection of malignancy .These modalities are simple and non invasive like are given below:-
DRE- Digital rectal examination (DRE) – DRE is less effective than the PSA blood test in finding prostate cancer. It provides a relatively crude estimate of prostate
S.PSA– Prostate Specific Antigen – The non–invasive blood test uses a combination of two techniques: an existing spectroscopy. Traditional PSA tests actually do a good job of screening for prostate cancer
TRUS – If a PSA test suggests cancer, the doctor can perform a TRUS biopsy test.
Recommendations for people in the rick spectrum of Prostate Cancer:
Firstly it is important for the people to aware about prostate cancer – risks, causes and the screening aspects. All men are at risk of developing prostate cancer. The risk of developing prostate cancer increases 8 folds after the age of 50 yrs. In fact if you have a family history of any cancer or prostate cancer in particular, you are in the high risk spectrum and should consult a cancer specialist or a urologist at the earliest.
Opt for an annual PSA Test
Be clear about the signs and symptoms of Prostate Cancer and consult a doctor if you find anything out of the ordinary.
Don't ignore your signs and symptoms and take an action immediately.