Regular diet and physical activity is the key to maintaining good health. Metabolic disorder disease such as obesity, diabetes, cardiovascular disease, several forms of cancer, osteoporosis, etc is due to wrong food practices and lack of exercise. A healthy diet and physical activity are necessary for a long and healthy life. Eating nutrient dense foods and balancing energy intake with the necessary physical activity to maintain a healthy weight is essential at all stage of life.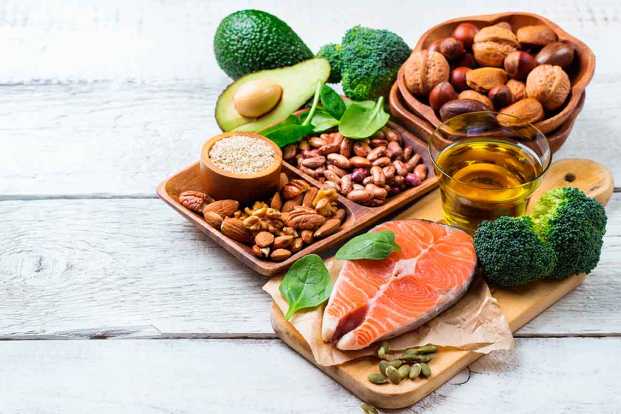 Obesity – It is the imbalance between declining energy expenditure due to physical inactivity and high energy (excess calorie whether from sugar, starch, and fats) in the diet is the main determinant of the obesity epidemic. Reducing intakes of foods high in fat and drinks high in sugars and increasing physical activity can prevent unhealthy weight gain.
Diabetes – Especially type II diabetes is due to excess weight gain, overweight, obesity and physical inactivity. Diabetes leads to increased risk of heart disease, kidney disease, stroke, etc. Increased physical activity and maintaining a healthy weight play crucial role in the prevention and treatment of diabetes.
Cardiovascular diseases – They are the major killers worldwide. One of the major causes of cardiovascular disease is unbalanced diet and physical inactivity. Heart disease may reduce by eating less saturated and Tran's fats, sufficient quantity of polyunsaturated fats, less salt, plenty of fruits and vegetables as well as good physical activity.
Cancer (many types) – They can prevent to stop tobacco and its products in our society. Maintaining a healthy weight will reduce the risk of cancers of esophagus, colorectum, breast, endometrium, and kidney. High intake of alcohol and less intake of fruits and vegetables also increases the risk of cancer.
Osteoporosis and bone fractures – They are due to less intake of calcium and vitamin D. Exposure in sunlight, food rich in calcium such as ragi and other grains, milk, cheese, yogurt, tofu, poppy seeds, soybeans, fish (especially small fish, tuna, mackerel, salmon etc,) and adequate physical activity increases the strength of bones and muscle.
Dental diseases – They are due to excess consumption of sugars and its products and by appropriate exposure to fluoride. Reduce the intake of sugar products and exposure to fluoride may reduce the risk of dental disease.
To achieve best results in preventing nutrition-related chronic disease, strategies and policies should fully recognize the essential role of both diet and physical activity in determining good nutrition and optimal health. Physical inactivity is already a major global risk and is prevalent in both developed and developing countries.