Prostate Cancer is the most common cancer in Males, in the world. It is a significant cause of morbidity & mortality. Morbidity means hindrance in our day to day working & normal activities. It is a major cause of concern for the Indian populations, as majority of the cases are detected in late stage. The risk factors and the signs and symptoms need to be understood well so that Prostate cancer can be detected at an early stage and treated timely.
Risk Factors for Prostate Cancer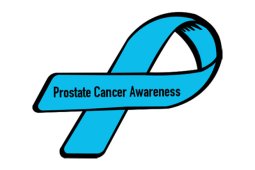 Age – Risk of Prostate Cancer increases with age. Approx 70% of cancer cases occurs over the age of 65 years. Hence men should opt for regular PSA tests for early detection and timely treatment.
Family History – Risk of Cancer Prostate increases two times with a first degree relative diagnosed with cancer & the risk increases five times with two first degree relatives diagnosed with cancer prostate. If you have a family history of prostate cancer, it is best to start getting regular PSA tests done at an early age, ie by 40 years of age.
Diet-Consumption of red meat and animal fat increases the risk. However note that the consumption of cruciferous vegetables, tomato products could be protective.
Prevention of Prostate Cancer:
Use of Selenium and Vitamin-E and Finasteride therapy has been found to have a preventive role to some extent, in some studies. But a longer follow up is required to prove their efficacy. The studies are still in research and experimental stages.
Screening for Prostate Cancer:
Screening for Prostate Cancer in Asymptomatic Men is controversial, but in the era of health awareness, focus on disease prevention, early detection and preventive health checkups, screening for cancer prostate is wide spread.
The desired age for annual screening for cancer prostate is 50 years for men with no family history of cancer, however for men with cancer history in their families- screening should commence at the age of 40.
Screening involves a Blood PSA (Prostate Specific Antigen) level & DRE – Rectal Examination by an Oncologist, Urologist or Surgeon.
Signs and Symptoms of Prostate Cancer
Patient may be Asymptomatic (No Symptoms / No Complaint) or may be having symptoms listed below:
Urgency of urine
Burning urine
Increase in frequency of urine
Decreased control on urine
Increased frequency of urine in night.
Blood in urine
Sometimes there may be boney pains
Weight loss
Weakness
Paralysis or backache
It is best that if you have any of the following signs and symptoms you should opt for a PSA Test immediately. You should also visit a Urologist or Cancer Expert if necessary.