Pregnancy is a very important phase of Women's life. Being Pregnant generates social, physical & emotional changes. It can affect Woman in many ways.Recent studies suggest that up to 20% of women suffer from mood or anxiety disorders during pregnancy.Treating women with psychiatric disorders during pregnancy is a challenge for many reasons. Pregnancy can induce stress, which can harm the unborn, especially in the first trimester. Some Women with Mental health issues remain well during pregnancy. Few Steps which you can take to overcome Mental Health issues during pregnancy are as below: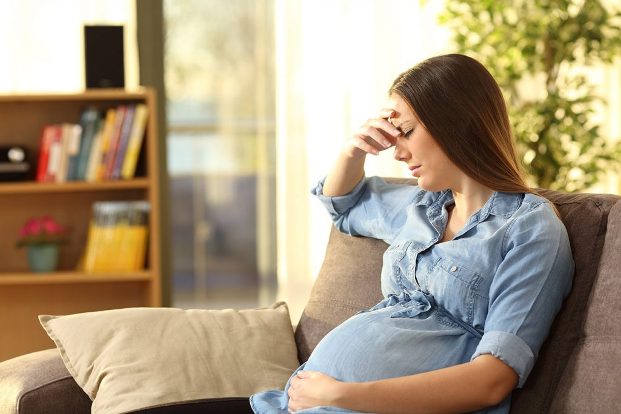 Talk to your Doctor: You should talk to your doctor if you are facing any mental health issues. Some women tend to ignore this as they fear they will be judged. Don't be afraid o tell your doctor how you are feeling as it can help them to identify if you are unwell.
Talk to your Partner: You should have regular discussion with our partner about how you feeling, It will help you emotionally.
Bipolar Disorder
Bipolar Disorder is a serious mental health issue. In this People tend to have extreme moods- both low or high. Bipolar disorder (BD) affects pregnant women and poses substantial risk to the mother and fetus.
If you have BD, and you are planning a baby, your doctor will consider your overall well being:
How to manage Bipolar disorder
Bipolar Medication
The severity of your symptoms
Depression
Some women can experience Depression during Pregnancy. Below are the few symptoms:
Feeling hopeless and sad
Negative thoughts
Not sleeping properly
Lack of interest or pleasure in doing things or being with people
Loss of appetite
In psychiatric lore, it is often presumed that pregnancy has a protective effect on the course of psychiatric illness. In reality, pregnancy may exacerbate psychiatric disorders and complicate treatment. Included are discussions of emotional changes of normal pregnancy and information to distinguish the symptoms of pregnancy from psychiatric symptoms. For example, fatigue and changes in mood, appetite, and sleep are common in normal pregnancy. These symptoms differ from those experienced with depression.