According to a recent shocking and deliberating report by WHO, India accounts for 10% of all road deaths across the world. Post this report, India has been titled as the 'World Road Death Capital'.
Today majority of us travel by road to our offices, schools and colleges. On an average an India spends around 3 hours commuting. Hence it becomes exceptionally important for us to recognize the importance of safety and preparedness in case of an emergency situation.
However the aim is prevention. One can avoid major accidents and fatalities if they are civil and follow the traffic rules. Below mentioned are few requests that each one of us should follow as noble citizens: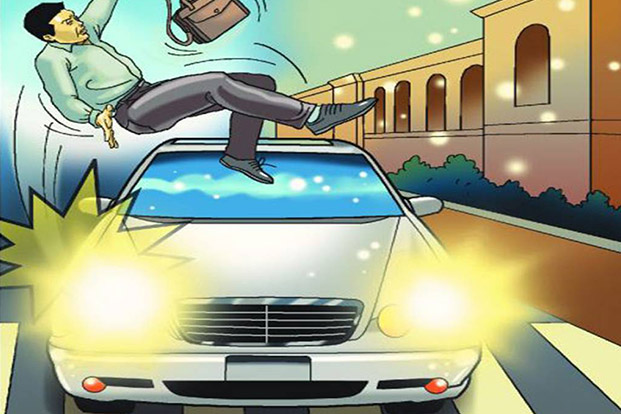 Don't over speed: Today is a fast paced world, but nothing is more precious than life. We should obey traffic rules and the speed limit as prescribed by the police. Overtaking and over speeding should be avoided.
Don't show road rage: Majority of the accidents occur due to frustration on the road. We need to acknowledge that every citizen has the right to the road, respect that! Don't abuse anyone on the road verbally or by causing an accident.
Wear your protection – Helmets and seat belts- 50% of the road accident and trauma risk can be avoided if we are protected. Using them is a way to show that you are aware and concerned about your own safety. Make this a routine so that your children and family members inculcate the habit.
Don't travel without a helmet – If you do not have a helmet, it is advised that you avoid travel. An accident can happen anytime and anywhere, least one can do is be prepared for any eventuality.
Respect the pedestrian: Today all we see are fast paced roads, but the pedestrian has no footpaths to walk. Respect people who choose a healthier way to travel. Don't honk or push them off the road.
Follow the red light– Maximum number of collisions happen when people jump red lights. It is important we understand that a few seconds can save our lives. Safety should be your priority and you should insist that not only you, but others also follow traffic lights.
Use the subways or foot over bridges – As Indians we need to develop habits while crossing roads. Amenities developed by the government should be used. Avoid crossing heavy density and traffic roads on foot. Use the foot over bridges or subways.
Respect the zebra crossings and please use them – If you are driving, park your bike or car after the zebra crossing. Use the same if you are crossing the road. Wait for people to cross the same. Only cross the road on a Red light.
Urge the government to make proper roads – As a citizen it is your responsibility to urge the government to develop better roads. Majority of the accidents are caused due to improper road signages and development.
But it is also important to be prepared. Reports by WHO highlight that in India 1 out of every 6 trauma victims die as compared to 1 out of every 200 in USA. The same is due to wrong choice of hospital emergency care and many times due to in availability of the same. It is important for us to:
Keep an Emergency Ambulance number like – 101 / 0124-4585666 stored in our cell phones
Carry ID cards that highlight whom to call when in need
At all times drive safe and be prepared.
#BeManEnuf #WearYourProtection
Follow us on:-
Facebook- #BeManEnuf
Twitter-#BeManEnuf