Physiotherapist provides maximum support to the patients who needs functional independence. They match the patients exercise as per the need, safety and formulate the same to benefit the patient in an effective way. The skills of the therapist help the individuals to gain functional mobility.
Physical activity has shown tremendous improvement in cancer survivors. Higher the physical activity means lower the mortality rate in cancer patients. Generally these patients shows low levels of physical activity due to prolonged bedridden illness.
Early physical activity lead to early movement of the patient. It also helps increasing the participation of the patient in the daily routine activities with decreased dependency on the care takers. It also helps to reduce functional difficulties related to work.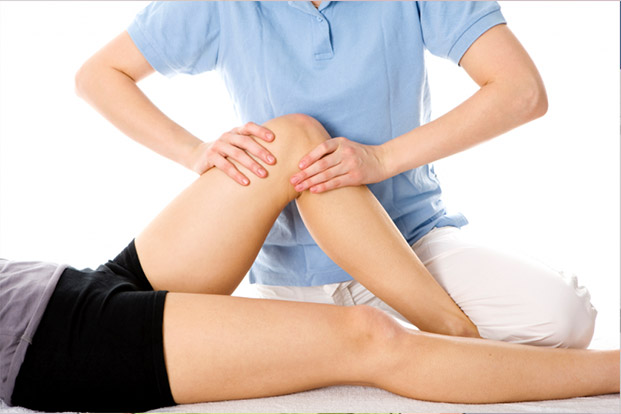 Common rehabilitation problems seen in cancer patients :
Radiotherapy Induced
Muscular Dystrophy
Neurogenic Problems
Pain
Oedema
Fatigue
Immobility
Osteoporosis
Depression
Decreased Immunity
Hair Loss
Bad Taste
Mouth Soreness And Dryness
Benefits of Physiotherapy to Cancer Patients:
Increased exercise activity also helps to increase the aerobic activity in the body which leads to increased blood cells, increased muscular endurance of the overall body. Stretching of the muscles on the regular basis also helps to reduce contracture of the joints, splinting can be done if required.
Primary aim of the therapist is to gain muscular strength ,strength, flexibility and endurance.
The first aim is to reduce the pain by pain reliving modalities and also to maintain joint range of motion by giving active and passive range of motion if required. Ice can be applied to decrease inflammation or cryotherapy can be used .
Benefits of Physiotherapy in Lymphedema:
Lymphedema is the abnormal accumulation of protein-rich lymphatic fluid that causes swelling specially in the arms, hands, chest or legs, it can also affect other parts of the body . It occurs when the normal drainage pattern of the lymph nodes is compromised. Lymphedema may be inherited or may be the result of surgery or trauma.
Patients with a history of any of the following may be at risk for developing lymphedema:
Breast cancer surgery
Cancer of the lymph nodes
Chronic venous insufficiency
Filariasis
Cellulitis/Lymphangitis
Abdominal surgery
Joint replacements
Radiation therapy
Rheumatoid arthritis
Vascular surgery
Traumatic injuries
Horizontal incisions
Symptoms of Lymphedema generally include:
A feeling of fullness or tightness in the arm or leg
Aching or pain in the arm or leg
Skin tightness
Decreased flexibility in the hand, wrist or ankle
Weakness in the affected arm or leg
Difficulty fitting into clothing in one specific area
Swelling in the hand (may be evidenced by rings, bracelets or watches that no longer fit)
Weeping of the skin
Lymphedema treatment helps patients by the following :
Reduced fluid volume
Reduced swelling
Improved limb appearance and skin integrity
Increased range of motion and mobility of the affected area
Decreased pain
Reduced risk of infection
Improved skin appearance