A woman goes through numerous hormonal changes in her life. After the age of 30 and just after menopause she becomes susceptible to a number of ailments. Having a healthy and balanced life with a healthy weight is the best, however routine health check-up scan ensure that you detect any disease early and treat it time too. Women in their old age tend to have health issues associated with orthopedics, joint pains, cancer, eye and digestive issues. Lifestyle ailments can complicate and cause diseases like diabetes and heart disease. Given below are some of the screenings that are recommended for women above the age of 60.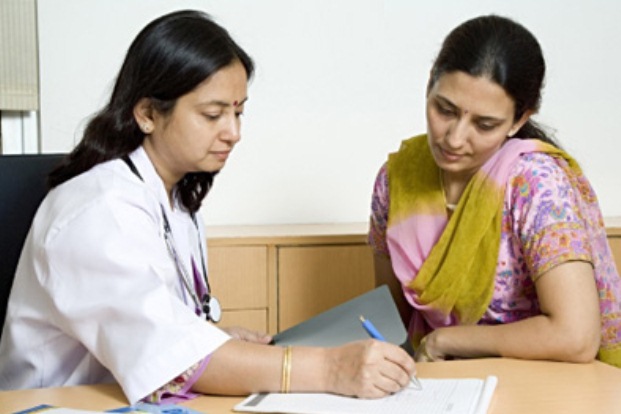 BLOOD PRESSURE SCREENING
Should have your blood pressure checked every year.
If systolic BP > 140 or diastolic BP > 90
If the patient is suffering from diabetes, heart disease, kidney problems, or certain other conditions, you must consult with the doctor.
CHOLESTEROL AND HEART DISEASE SCREENING
Opt for an annual cholesterol checkup.
If you have high cholesterol, diabetes, heart disease, kidney problems, or certain other conditions, need to consult with a doctor.
COLON CANCER SCREEN
From age 75, you should opt for a colon cancer screening test. Please also be aware of the signs such as blood in the stool, constipation, fatigue, nausea, etc.
DENTAL EXAM
You must visit a dentist once or twice every year for an exam and cleaning.
DIABETES SCREENING
If the patient is above 65 or older and in good health, you must visit a doctor and pt for diabetes check-up after every 1 year.
EYE EXAM
Have an eye exam every 1 to 2 years.
HEARING TEST
Have your hearing tested if you have symptoms of hearing loss?
IMMUNIZATIONS
If you are over age 65, get a pneumococcal vaccine
PHYSICAL EXAM
Have a yearly physical exam. With each exam, your provider will check your height, weight, and body mass index (BMI).
BREAST EXAMS
Women may do a monthly breast self-exam.
MAMMOGRAM
Women up to age 75 should have a mammogram every 1 to 2 years, depending on their risk factors, to check for breast cancer.
OSTEOPOROSIS SCREENING
All women over age 64 should have a bone density test (DEXA scan).
PELVIC EXAM AND PAP SMEAR
After age 65, most women who have not been diagnosed with cervical cancer.