A kidney transplant is the treatment of choice for patients who are suffering from End Stage Renal Failure (CKD Stage 5). With recent medical advancements, Kidney Transplant in India is a safe procedure with successful results with nephrologist taking care of the procedure. For a Kidney Transplant to happen, one has to have a suitable donor. This donor can be:
Living related
Living Unrelated
Deceased Donor also called Cadaveric donation
In our country, to prevent organ trafficking, there is a law called THOA 2014 and donation can happen only with the laws outlined for the donor in this law.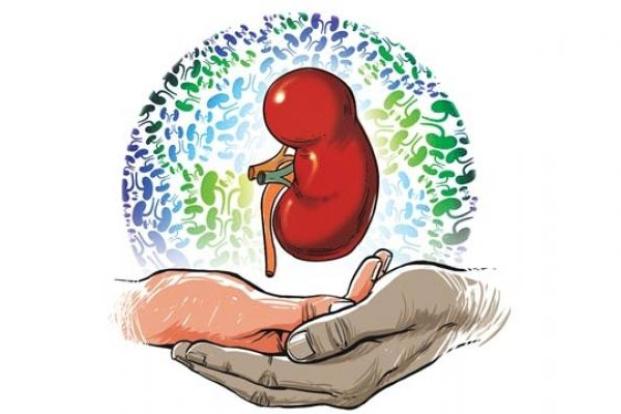 LIVING RELATED DONORS :
Here the near relatives, like parents, siblings, grandparents, spouse, children (> 18 years of age) can be the donors. There are certain legal formalities to be completed and transplant happens once the Authorization committee clears the case.
LIVING UNRELATED (CALLED OTHER THAN NEAR RELATIVE) DONORS :
Patients who do not have near relative for organ donation can have a donation from other than near relatives like 1st cousins or members from the distant family. However, the relation has been proved legally and medically for transplant to happen. The case is then forwarded to the Competent Authority and if cleared, transplant happens.
DECEASED DONATION (CADAVERIC DONATION):
This type of organ donation happens when a brain dead individual (whose brain has stopped functioning and is maintained on ventilator support) donates his or her various organs like kidneys, Liver, Heart, Lung, Pancreas and various other tissues. Such individuals are usually young who have met with severe road traffic accidents or patients with massive stroke.
This type of donation is quite uncommon in our country, especially in northern states. This is probably lack of awareness and social taboos. We need to encourage these donations as this to give life to many.
ABO INCOMPATIBLE TRANSPLANT:
This is a subgroup of Living related or unrelated transplant.
Until a few years back, it was a prerequisite that the donor should be blood group compatible for an organ transplant. However, with advancement in medical science, it is now possible to transplant organs with different blood groups.
SWAP TRANSPLANT:
This type of transplant is possible when we have two pairs of patients and donors with different blood group. Here donor of 1st pair donates the organ to the patient of the 2nd pair and the donor of 2nd pair donates to patient of the 1st pair.
For any kidney-related questions, you must speak to a nephrologist near you.