Breast Cancer is one of the most common cancers in females. Breast is a very important organ for the females, especially with regards to cosmesis, femenity, social & emotional aspects. Loosing breasts is a big trauma to a lady, it not only leads to emotional trauma and depression. But can also cause family &social disturbances. So in breast cancer, breast conservation surgery i.e. To save the breast, should be the moto, rather than mastectomy or removal of whole breast.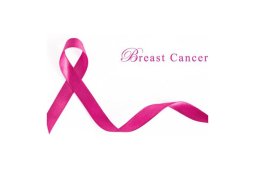 Before reaching any decision regarding type of surgery, the case should be discussed with the patient & her family. The pros and cons of both – Breast conservation Surgery & Mastectomy should be explained to the patient and family. They also needs to be explained that patient undergoing breast conservation therapy needs to undergo Radiotherapy compulsorily. After the surgery the cost and possible side effects of radiotherapy should be explained to the patient & family.
There are various factors like size of the tumor, number of tumors, type of cancer, size of breast ratio, etc, which determine the type of surgery to be performed.
Some of the Contraindications for Breast Conservative Surgery are:-
Two or more tumors in separate quadrants of breast
Central location of tumor mass
Diffuse or malignant appearing microcalufication
Very large tumors, more than 5cm or half skin, chest wall involvement
Comparative large tumor in a small breast, as hardly any breast is left & the purpose to save breast is lost.
As after breast conservative surgery Radiotherapy should compulsorily be given. So in those conditions when radiotherapy cannot be given to the patient then also breast conservative surgery should not be attempted. The following are the aspects to be considered if the patient is going through radiation therapy:
History of radiotherapy to breast in the past
Connective tissue disorder (Scleroderma)
Pregnancy
Rural/Illiterate or other patients whose compliance to take radiotherapy – After surgery is doubtful.(Due to ignorance, monetary reasons)
Some of the large or locally advance tumors with skin/chest wall involvement can be given 2-4 cycles of chemotherapy & reassessed. For breast conservation surgery.
These females who have undergone mastectomy or when major portion breast has been removed, they can be offered breast reconstruction with skin and muscles from adjoining area in the form of pedicle flap or free flaps. Silicon prosthesis can also be inserted.
Conclusion
We should try to preserve breast in all females. Counselling with patient & her family should be discussed before deciding upon the type of surgery. Locally advanced breast cancer patients can be initially offered chemotherapy followed by breast conversation. Patients after mastectomy can be offered breast reconstruction.