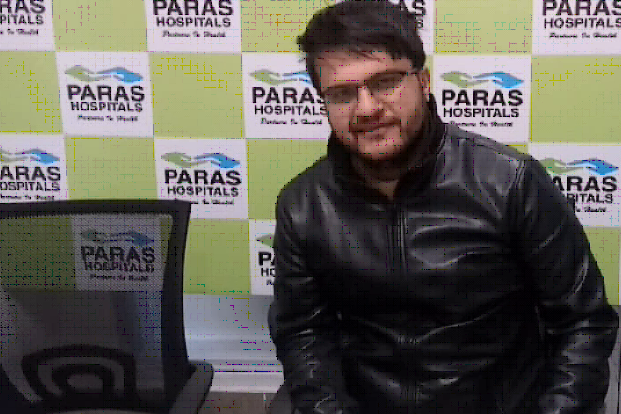 22 year old male patient from Afghanistan was getting Consultations from Dr Gaurav Maheshwari, Paras Hospitals, Panchkula, Department of Surgical Gastroenterology and Minimal Access Surgery with a Pilonidal Sinus from last one year.

Despite of taking multiple Consultations reputed hospitals of Tricity, he did not get proper relief and satisfaction from the treatments he was following. He was advised with major surgical excision with open wound requiring dressing for one to two months for which he was not mentally prepared as he was quite young and was a student.
He was seen by Dr Gaurav Maheshwari and was advised Limberg Flap Surgery as a remedy rather than open wide excision. He was operated in Paras Hospitals, Panchkula and was discharged on second day after surgery.
He was absolutely fine after seven days of surgery with clean flap and wound requiring no dressings or medications.
On day 15 after surgery he started doing all his routine work as before and also comfortably went back to his native, Afghanistan with great relief. Dr Gaurav has stressed that in Paras Hospitals, Panchkula we have infrastructure for all perianal related problems like sinus, fistula in anus, hemorrhoids and fissure with most advanced and painless techniques.
As these diseases not only worsens quality of life but if mismanaged can lead to even life threatening complications