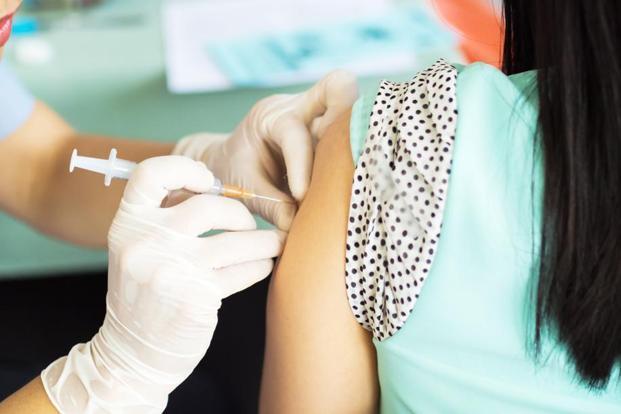 According to latest report cervical cancer is the second most common cancer in India in women accounting for 22.86% of all cancer cases in women. Reports also highlight that 1 in 8 women in the world suffer from the risk of developing cervical or breast cancer in their life. Majority of the women suffering from cervical cancer are between the age group of 27 – 67 years, with maximum of 38 median age. Paras Cancer Centre located in Patna, Bihar is one of the best cancer care hospitals of the state providing comprehensive cancer are services. The Paras Cancer Centre specialises in all types of Gynae-Oncology diseases – cervical cancer, breast cancer, endometrial cancer, ovarian cancer, uterine cancer, to list a few. Equipped with the latest technology, medical experts and infrastructure, Paras Cancer Centre has over the years detected and treated a number of gyne – cancers.
According to Dr Sneha Jha, Consultant Radiation Oncology, Paras Cancer Centre, "Rural women are at higher risk of developing cervical cancer as compared to their urban counterparts. Moreover cervical cancer is the third largest cause of cancer mortality in India accounting for nearly 10% of all cancer related deaths in the country. It is an epidemic that we are not seeing clearly. The hesitation of the women to come forward and see medical advice is a major issue for the detection of the cervical cancer in late stages. 90% of the women who come to the hospital finally to consult a specialist are at a stage that they are not able to either stand or work."
Dr Sneha also states that women need to be clear of the signs and symptoms of cervical cancer and consult a specialist at the earliest in case of any abnormality. "If a woman experiences pain in the back or pelvis, bleeding in between periods, foul swelling smell and a white discharge, pain during sexual intercourse, abnormal menstruation, fatigue and weight loss, you should immediately report the matter to a specialist," shares Dr Sneha.
"Early diagnosis and timely treatment is key for cervical cancer treatment. Women should neither ignore their symptoms nor resort to alternative treatments that can only delay the right treatment and compound the issues. Majority of the treatment for cervical cancer starts with surgery and is followed by chemotherapy and radiation therapy with a LINAC & Brachy Therapy. The focussed high dosages of radioactive beams help in killing the cancer cells and ensuring that there is no remission. Over the years a number of women have opted for cancer treatment through multi modalities and are now successful cancer survivors."
Paras Cancer Centre has a specialised team of doctors providing exceptional medical expertise for women – cancers.