Visiting a dentist is considered to be a dilemma for most people and it is done only when the problem becomes intolerable. As a dentist, I would advise that you should go for a routine dental checkup and eradicate the problem before it becomes a nuisance. One such common dental procedure are the dental implants.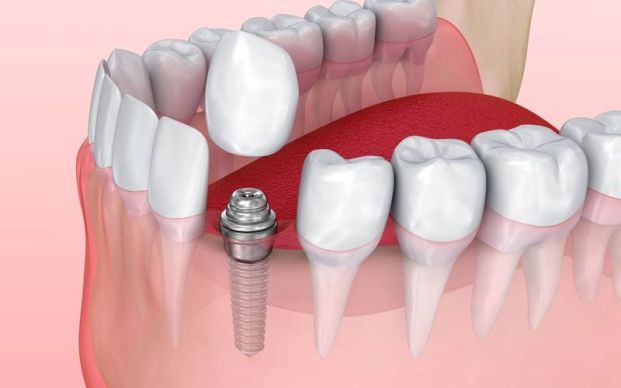 A dental implant is an artificial tooth root that is made of a titanium screw which is surgically placed into the jawbone to hold a replacement tooth or bridge. An implant isn't loose like a denture but fixed in one position.
Here are some frequently asked questions.
Am I a candidate for Dental Implants?
If you have a missing tooth the you are a candidate for dental implants. A complete examination is done to see how much bone volume and density is there in the area of the missing tooth, since a certain amount of bone is needed to support an implant. Conditions such as uncontrolled diabetes, smoking, alcoholism, etc. should be highlighted to the dentist before starting the procedure.
What is the Procedure?
Dental implant surgery is usually carried out under local anesthesia and is a comfortable procedure. Minor vibration is experienced during preparation of the implant site but it is quite tolerable. An implant takes about two to four months to fuse to the bone.
Do implants hurt?
Dental implant is not hurtful. After a dental implant is placed, a little discomfort is there which resides after some time.
What is the Success Rate?
Dental implants have a very high success rate. Documented research show success rates of over 95%. Once integrated, implants can last lifelong.
What about aftercare?
Your dentist will give you instructions for the aftercare of implant. The good news is that dental implants require no more attention than natural teeth except they will never decay or have any root canal problems. The only concern is gum disease or too much stress applied to the implants through clenching or teeth grinding habits.
To take good care of gums brush and floss daily and if you have a grinding or clenching habit, wear a night guard to protect your implants.