Hodgkin Lymphoma is a type of blood cancer that initiates in the lymphatic system that supports the immune system get rid of waste and helps to fight infections. This disease is also referred with various names such as HD, Hodgkin disease and Hodgkin's lymphoma. It can also be defined as a type of blood cancer.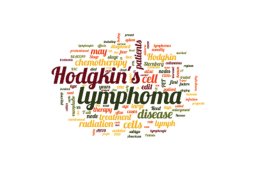 Symptoms of Hodgkin's Disease:
HD's most common symptom is the swelling of the lymph nodes, that further results in the formation of a lump under the skin which may not be painful. Such lumps can be formed in the below mentioned areas:
In the armpit
Around the groin
On the side of the neck
The other symptoms of this disease include:
Fever
Itchy skin
Unintended weight loss
Fatigue
Pain in the lymph nodes after consuming alcohol
Night sweats
Persistent cough
Enlarged spleen
The appearance of such signs need requires an urgent attention by the doctors and the best place to get assistance for this disease, you can contact the best doctors at the Paras Cancer Centre.
Treatment for Hodgkin's Disease
The treatment for this disease totally depends upon the stage of the disease at which the cancer is diagnosed. The stages can be classified into four parts. The treatment is mainly done with two types of procedures, one is radiation and the other one is chemotherapy.
If a patient does not respond to radiation or chemotherapy that in that case a stem cell transplant is used. In this procedure the healthy stem cells are infused into the patient's body to replace the cancerous cells in the bone marrow.
There is a requirement of regular follow ups by the doctor after treatment, so it is advised to follow all the instructions of the doctors and keep all the medical appointments. The doctors at the Paras Cancer Centre offers effective treatment and keeps a regular check on their patients for the best results of the treatment.