Q. What are common reasons for patient to meet spine doctor?
Most common reasons for patients to see spine consultants are back pain and neck pain. Usually these are mechanical in nature and not accompanied with serious underlying causes. Pain going down in to legs which is called as sciatica in common man's language is fairly common. Apart from these fracture , tuberculosis of spine, osteoporosis related issues – back pain, osteoporotic fracture, deformity of spine, tumors and infection of spine are common reasons to visit doctor.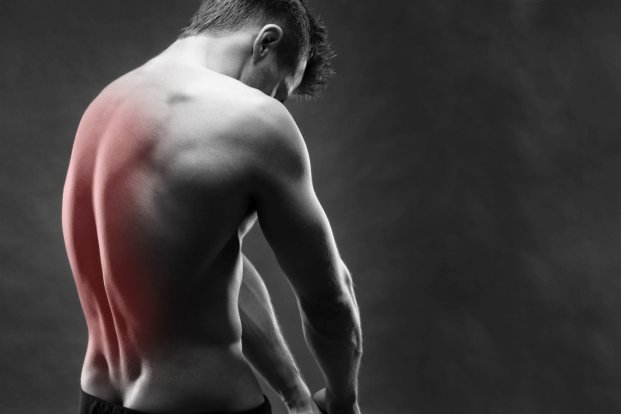 Q. You say you are a spine surgeon / spine consultant. What is this new term "Spine consultant "?
Spine surgery is super specialty in which there are doctors- either orthopedic or neurosurgeons who do only spine related practice or spine work forms major part of their practice. Since they do only spine work, they excel in this field and are more capable to handle more complex and difficult spine cases. This trend is already established in metro and major cities across India and hopefully this will happen in Bihar. Star has been made by me and I am hopeful to see other young guys joining me.
Q. Where have you done spine training?
I did my masters course in orthopedics from Mumbai. Later I did 2 years spine fellowship with Dr. Shekhar Bhojraj who is among the top spine surgeons of India. This was followed by various fellowships in India as well abroad including one at UK and another at Denmark. After these training I worked as Associate Spine Consultant at Lilavati Hospital, Mumbai with my guru Dr. Bhojraj before coming to Paras HMRI Hospital at Patna.
Q. How does common man know he needs to meet spine consultant and not other specialty doctor?
Usual symptoms of spine related diseases are- back pain; neck pain; pain radiating in to legs / arms; tingling sensation or numbness sensation in arms and legs; weakness in any limbs; loss of control over urination; difficulty in sitting/ standing/ walking; inability to walk long distance; imbalance on walking, difficulty in holding objects or doing fine work like writing, buttoning clothes, chopping vegetables
Of these, weakness in limbs, inability to control urine, unbearable pain in back or neck – are usually associated with serious pathologies and needs urgent consultation with doctor.
Q. Does all spine cases end up with surgery?
90 % of spinal problems get better with non surgical methods. By doing simple exercises, regular walks, yoga ,life style modifications- weight reduction, avoiding lifting weights, avoiding prolong sitting, etc one can get rid of many spine related problems. Physiotherapy, proper diet, vitamin supplements and some pain medications further help to overcome most of spine problems. Plus there are conditions where in patients can go in for various pain management procedure- like pain blocks, acupuncture etc and can avoid surgery.
Q. What all spinal surgeries are been done at Paras HMRI hospital , Patna ?
Basically we are doing almost all the surgeries happening in any reputed hospital across India. Right from open to minimal access spine surgeries, various spinal instrumentation surgical procedures, revision spinal surgeries, scoliosis correction, kyphosis correction, surgery for spinal tuberculosis, spinal fracture- everything is happening with results comparable to any reputed institute across the country.
Q. Common belief is Spine surgery is risky and associated with complications like paralysis , being bed ridden for months …. Isn't it ?
Usual complication include- local infection, blood loss, post op hematoma, weakness , persistence of back/ leg pain, sepsis, anesthesia related complication. Over all risk percentage varies from 1 % to 5 %. More serious the complication- less is the percentage of occurring of these. Paralysis and death are actually rare in safe hands and in well equipped center. In the last 20 years, due to diagnostic and surgical advances, more and more patients have become appropriate candidates for spine surgery, and the number of these procedures performed has risen significantly. There are risk factors- Co morbid medical conditions (simultaneously and usually independently existing health problems, including diabetes and cardiovascular conditions), age, body mass index (BMI), and gender on the risk of complications following spine surgery. Complications also depends on the type of surgery, the extent of disease, status of bone- spinal cord at time of surgery, surgical skills of doctors. In today's era, with advancements made in anesthesia and surgical procedures, availability of better training and learning tools, ongoing advancements in technology to assist surgeons- like C arm, O arm, navigation assistance, neuro monitoring systems, robotic arms and so on; spine surgery has become safe like never before.
Q. Spine surgeries are critical and expensive, right doctor?
Well, you are partly right. It all depends on the condition of patient and time lag between onset of symptoms and surgery. If one is suffering for long time, then the rate of recovery is slow and may be be performed in the right way at right time. There are some conditions in which the spinal cord is badly damaged or compressed. If cord is severely damaged , then case is actually critical. At such times, I usually have detailed discussion with patient and all close relatives. All risks related to surgery, and prognosis during preoperative period is discussed in details. If everyone agrees to proceed with surgery then only we proceed. Basically at Paras, we make sure that nothing is hidden from patient and attendants and proper informed consent is taken in the best interest of patient.
Regarding, expense- it depends on the type of surgery , whether any implants are needed- if needed what the patients opt for- Indian implants versus imported implants and what kind of accommodation patient goes for ,etc. So there is broad spectrum of expense involved in spine surgery. And suppose, unfortunately there is some complication, the cost may rise, which is true for many other things in life.
Q. On the occasion of world spine day which is being celebrated on 16th Oct every year, what message you would like to give to our readers?
World spine day is celebrated to increase awareness among general public. I would request everyone to have pleasant and healthy lifestyle and if there is any reason as to why you are not normal or something is bothering you- specially any of the signs I elaborated previously, consult a doctor. Medical facilities have improved significantly over last 2 decades and as far as spine related issues are considered, we are here to help you in the best possible way.